CONEMIXT: Parts, equipments and service for forklifts and CATERPILLAR heavy machinery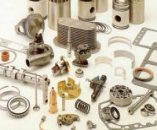 Our products include over 90.000 references available for our clients.
The high quality of our products, sustained by an extensive array of parts for each product family, permits us to offer high professional results.
For E-Quotes please click on the related products or categories.